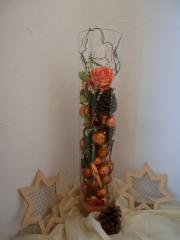 Dear Readers & Friends,
we here at gapinfo.de and gap364.de wish you and your families a wonderful 4th of Advent weekend.
We hope you can enjoy the days with your loved ones and spend a quiet and peaceful Christmas together
... of course, we also hope that Santa fulfilles all your wishes :)
Merry Christmas!
The Nicest Present

Under the tree the gifts enthrall,
But the nicest present of them all
Is filling our thoughts with those who care,
Wanting our Christmas joy to share.
To you, whom we're often thinking of,
We send our holiday joy and love.


By Joanna and Karl Fuchs
Source: http://www.poemsource.com/Christmas-poems.html

15.11.2013
Advent season is coming...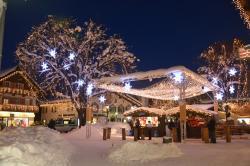 The first snowflakes are falling and with them comes the traditional "Stille Zeit" (calm and quiet time) in the Werdenfelser Land.
We look forward to a calm advent after all the commotion about our lost chance for Olympic Games.
And where better to enjoy than with mulled wine and hot chestnuts on one of the many Christmas markets in and around Garmisch -Partenkirchen.
From small to big and colorful to cozy...
The largest and also the first who open their gates are the Innsbruck Christmas Markets during the Innsbruck Mountain Christmas .
From 15 November to 23 December and even up to 06 January they open their doors.
You will find all the info here: http://www.christkindlmarkt.cc/ ?
From 30 November to Christmas Eve you can enjoy the cozy and beautiful Garmisch Christmas market at the Richard -Strauss -Platz . From 11:00 clock - 20:00 clock your're attracted by the alluring smell of punch , mulled wine, raclette , chestnuts and more. In addition, there are craft stalls and daily musical entertainment.
More on the Garmisch market : http://www.gapa.de/christkindlmarkt/
Of course Partenkirchen also invites you to a peaceful Christmas market.
On the first two weekends of advent , you can enjoy the unique atmosphere in the church square of the historic Ludwigsstrasse.
The opening times of this very contemplative market are :
30.11. - 02.12.2012 from 11am to 7pm and
07.12. - 09.12.2012 from 3pm to 7pm
http://www.weihnachtsmarkt-deutschland.de/weihnachtsmarkt-partenkirchen.html
Also the Karwendel Alpine region with the towns of Mittenwald, Krün and Wallgau hold beautiful Advent and Christmas markets .
These are mostly small, but nice and are held at such picturesque places as the Mittenwald Ballenhausgasse , Krün City Hall Square and Wallgauer redesigned village square :
Mittenwald : http://www.alpenwelt-karwendel.de/christkindlmarkt-mittenwald of 13 - 22.12.2013
Krün : http://www.alpenwelt-karwendel.de/christkindlmarkt-kruen on 08.12.2013
Wallgau : http://www.alpenwelt-karwendel.de/adventsmarkt-in-wallgau on 01.12.2013
The last market we would like to present here is in the neighboring town of Grainau.
This will take place on 4th Advent von 1pm - 6pm in the bandstand and is being framed by the Graniauer band .
http://www.grainau.de/de/veranstaltungen/veranstaltungskalender
Of course , there are still countless more besides these in the region...
We wish you all a contemplative advent and a cozy time ... a "stille zeit" as it is called here.
We'll definitely meet by an orange punch at one of the markets :)
26.09.2013
Golden October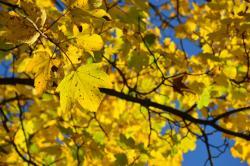 The summer is now finally coming to an end, but soon begins Golden October.
A couple of weeks in which traditionally the weather is stable and sunny which invite you to countless hikes and excursions.
Amidst colorful forests you can enjoy fresh air and unparalleled views.
But always remember that it can also be quite cool in the mountains or even be snowing.
To stay safe you should obey a few simple tips:
- Find out more about the route and its difficulty
- Start with a gentle tour
- Pay attention to good equipment. Even with smaller tours walking shoes or hiking boots are a MUST!
- Take a change of clothes with you.
- Do not overestimate yourself. Who is not a trained mountaineer, should be able to admit that to himself.
- Think of warm clothes (jacket, hat, gloves)
- Have fun and enjoy your day :)
Here you can find some tours and excursion suggestions:
www.rheinischerhof-garmisch.blog.de
www.zugspitze.de
www.gapa.de
08.05.2013
Opening of the Mountain Huts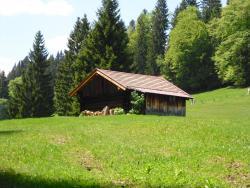 Since May started most huts are about to open.
We hope you enjoy your summer in the mountains and stay safe during your tours.

Here's the opening dates of the huts:

GaPa and region:
Wankhaus - open
Berggasthof Eckbauer - open
Kreuzeckhaus - May, 9th
Höllentalangerhütte - May, 17th
Höllentaleingangshütte - May, 18th
Reintalangerhütte - May, 18th
Weilheimer Hütte - appr. May, 19th
Stepbergalm - until May 25th on holidays and weekends, after that daily
Schachenhaus - appr. May, 29th
Meilerhütte - June, 10th the earliest
Wettersteinalm - appr. June 29th
Oberes Isartal:
Brunnsteinhütte - open
Dammkarhütte - open
Mittenwalder Hütte - May, 12th
Soiernhaus - appr. May, 18th
Krinner-Kofler-Hütte - June, 1st
Hochlandhütte - June, 1st
Ohlstadt & Ammertal:
Heimgartenhütte - May, 9th
Brunnenkopfhütte - appr. May, 18th
(no responsibility is taken for the correctness of this information)
08.02.2013
60th Kandahar Races - FIS Alpine Ski Worldcup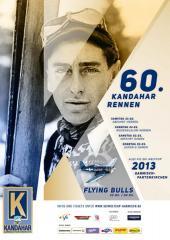 The myth around the Kandahar lives - still with passion.

The slope with the steepest part of the whole World Cup circuit is once again venue for exciting races.
Due to the cancelling of the Women's Super G in Val'd'Isere there will be 5 races this year in Garmisch.
Like every year, the entire world elite will start in Garmisch-Partenkirchen - as noone can resist the Kandahar.
Aksel Lund Svindal, Ted Ligety, Felix Neureuther, Maria Höfl-Riesch and Victoria Rebensburg - they will all follow the call.
This year's program:

For tickets, travel plans, background knowledge and information visit: http://www.skiclub-garmisch.de/page/fis/start/
More about the route itself: http://de.wikipedia.org/wiki/Kandahar-Abfahrt_Garmisch
Did you know Kandahar has an inofficial Facebook fan page? https://www.facebook.com/Kandahar.Garmisch
This year the 44th Bavarian horn sledge championships takes place on Jan 6th.
There is a lot of activities around there:
Bib draw with party
on 04/01/2013 at 19:00 o 'clock at Gasthof Schatten
Boost competition and Party
on 05/01/2013 from 16:30 clock, at the Church Square in Partenkirchen.
Registration for participants from 16 clock in theWerdenfelser Hof, the horn sleds are waiting for you.
So if you enjoy the challenge everyone can register, it's all about the fun.
There is also a children's category!
Race on High way to Partnachklamm
on 06/01/2013, starting at 12:30 clock
Viewers need to be up to 12 clock on your stands at the racetrack.
The race will be broadcast in the finish area on a huge screen.
All information about the race, visit the website of the Hornschlitten Association Partenkirchen:
www.hornschlitten.de
12.12.2012
Fresh powder ahoy!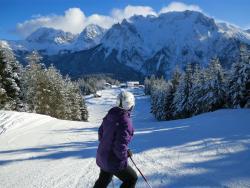 FINALLY! The slopes are waiting for you.

Last weekend parts of Garmisch Classic opened and now the rest will follow on friday Dec 14th., Zugspitze will open on saturday 15th.

Other than Garmisch Classic and Zugspitze those following ski areas are already open or will open next weekend:
- Familienskiparadies Kranzberg in Mittenwald
- Rosshütte in Seefeld/Tirol
- Zugpitzarena/Tiroler Zugspitzbahn in Leermoos, Bichlbach, Ehrwald, Biberwier
- Kolbensattel in Oberammergau


Have fun, be careful and enjoy the skiing season 2012/2013
As a little reminder of how beautiful it is, we show you a short video from last year :)



21.11.2012
Advent in Garmisch-Partenkirchen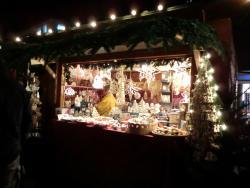 We look forward to the smell of mulled wine, gingerbread and roasted chestnuts, the beautifully lit streets and romantic christmas atmosphere. We're sure you are, too.
Here are the dates of the christmas markets in and around Garmisch-Partenkirchen:
Christkindlmarkt im Garmischer Zentrum (Richard-Strauss-Platz)
02.12. - 26.12.2012 11am - 8pm
Adventsmarkt in Partenkirchen (Ludwigstrasse)
30.11. - 02.12.2012 11am - 8pm
07.12. - 09.12.2012 11am - 8pm
Weihnachtsmarkt in Murnau (Fußgängerzone)
15.12. - 16.12.2012 von 11:00 bis 18:00 Uhr
Weihnachtsmarkt Mittenwald (Ballenhausgasse & Kirchenvorplatz)
07.12. - 16.12.2012
monday - friday 4pm-8pm, saturday - sunday 12pm - 8pm
Christkindlmarkt in Grainau
23.12.2012 1pm - 8pm
Christkindlmarkt in Krün
09.12.2012 von 11am - 12pm
There are many more, you can find them here:
http://www.weihnachtsmarkt-deutschland.de/bayern.html
26.09.2012
Google Earth 3D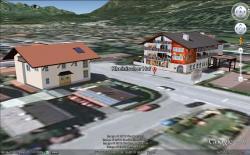 Two hotels have dared to take the leap from the flat map on Google Earth to a 3D model.
A company from Füssen helped them build and implement the models which are now online.
The first one was familiy Griess with their hotel Rheinischer Hof and a short time later followed the renowned Eibsee Hotel in Grainau.
"In an era in which we are always online and under way the move to introduce yourself on Google Earth in 3D is a logical and consistent development of the presentations in print media or on static websites to adress new target groups" says Andreas Griess and further since "also navigation in the latest models of large German car manufacturers is based on Google Earth, it is right now essential to stand out on the two-dimensional map, so as to attract attention and to attract new guests. "
Have you discovered the models already?
You can sometimes even look in rooms, fly through the restaurant and splash in the pool.
Why don't you fly over Garmisch-Partenkirchen and go on a quest!
A little tip: click "show 3D buildings" in the options menu
19.09.2012
Oktoberfest meets Garmisch-Partenkirchen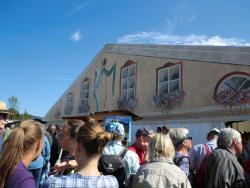 The anticipation of the world-famous Oktoberfest exites everyone in Garmisch-Partenkirchen, so they also celebrate:
First of Oktoberfest celebrations is on thursday 09/20 at 6pm - the "Oktoberfest Warm Up"
At the after-work party at Michael-Ende-Kurpark lots of musik and food awaits you:
6pm - 7.30pm Kathreiner playing Oberkrainer melodies
6.30pm beer tapping with the 1st Mayor Thomas Schmid and the beer queen Barbara Hostmann
7.30pm fashion show of Trachtenhaus Grasegger (Dirndl & Lederhosen)
8pm - 11pm Oktoberfest party with the original Oktoberfest band "Sepp Folger and his musicians" from the Fischer Vroni tent
Of course theres lots to eat and drink! Gastonomie Adlwärth provides beer, grilled pork and steckerlfisch (skewered fish).
In case of rain the event will be held in the ballroom Werdenfels.
(http://www.gapa.de/Veranstaltungskalender)
Up it goes with the "4th Zugspitze Oktoberfest" on Germany's highest mountain.
From spetember 22nd to 30th there will be beer, pretzels, Bavarian and Tyrolean specialties and music.
More information and the full program can be found here:
http://www.zugspitze-oktoberfest.at/art_resource.php?sid=xwd9.2l2bpqt
12.09.2012
Cattle Drive & Farmers Market Sept. 15th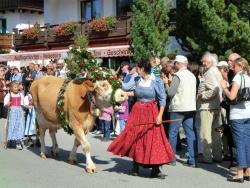 September is the month of cattle drives in the "Werdenfelser Land". The most impressive is probably the one in Krün.
Last year, close to 3000 visitors admired hundreds of artistically decorated animals.
That's not possible in every year, because the cows only get "dressed up" if all animals in the flock return unscathed.
If one cow has an accident over the summer, the herd comes home unadorned.
This year the cattle drive will take place on saturday september 15th. It starts at about 11am.
However, be sure to arrive early in order to avoid traffic and to secure the best spot.
Parking spaces are available in sufficient numbers.
The cows are coming from the south through Karwendelstrasse into the village, then turn right at the village square into Schöttlkarspitzstrasse and from there go on to Gries and the fairgrounds.
There a "Bierzelt" is waiting for the visitors.
Simultaneously at the festival grounds, there is a farmers market where local artists and farmers sell their products. From art and decorations to homemade jams, you will find everything your heart desires.
More information about the cattle drive, as well as the route can be found here:
http://www.almabtrieb-kruen.de/
More on the Farmers' Market:
http://www.almabtrieb-kruen.de/bauernmarkt.htm
More photos from the Cattle Drive 2011:
http://rheinischerhof-garmisch.blog.de/2011/09/17/traditioneller-almabtrieb-kruen-11864658/
22.03.2012
Garmisch-Partenkirchen as crime scenery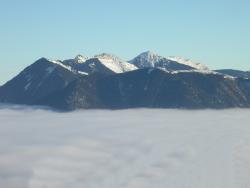 Garmisch-Partenkirchen gains in polularity as crime scenery. After two authors written some - strange - Alpen crime stories at crime scene Garmisch , it was told that the Bavaria Film want to produce a crime series with the titel "Garmisch Cops" for ZDF. But the american word "Cops" at the Titel seems somehow wrong, beacuse in Germany policemen are called "Bolizist", "Schutzmann" or "Griminaler". Maybe this TV-People try to remind us in successful TV-Series like "Rosenheim Cops" and "Der Bulle von Tölz".
In future you will think of murder mysteries, twilight shapes,wacky witness and research devoted policemen if you hear from Garmisch. Officially everybody's excited of this idea in Town, at least in touristdepartment.